Testimonials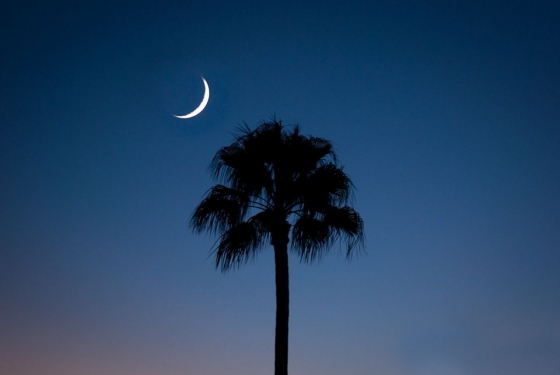 "Working with Palmetto Moon Realty was an absolute pleasure. Not only did they pay the utmost attention to details involving the sale of my home, the personal attention I received was outstanding. I found Mary Ann and Johnny to be the finest Southern Lady and Genteman I have ever met. Selling a home can be very stressful but this was a wonderful experience from beginning to end."
Allison Grant
"We owned a second home on Harbor Island for many years.....when the time came to sell, we chose Johnny and Mary Ann Weir of Palmetto Moon to list our home. We knew them as friends and respected their reputation of honest dedication to their clients. We also knew that no one would take better care of our" home away from home" in our absence. They handled each and every detail with special attention from opening and prepping our home for showings to making certain it was locked down securely afterward. They were there for us through the inspection/appraisal process which resulted in a successful closing. We highly recommend the Weir's of Palmetto Moon Realty for your real estate needs."
John & Carol Roof
"You are in good hands when you choose John & and Mary Ann Weir of Palmetto Moon Realty to represent you in the sale or purchase of property on Harbor Island, SC. They not only bring their long history and knowledge of the island, but their complementary design skills and area connections that often make all the difference to a successful outcome. In addition no one works harder on your behalf."
Barbara Handbury
"We have worked with the John and Mary Ann on a couple of different occasions as both buyers and sellers. The first time we worked with Palmetto Moon Realty they sold our house in 48 hours, and that was during a slow market. The second time we worked with them was on a lot purchase that went very smooth. What you will find is they are very responsive and are on top of every detail from listing to closing. John and Mary Ann have been full time residents on the island for many years and have a wealth of knowledge and understanding of the market in this area. We cannot imagine using anyone else to buy or sell our home."
Todd and Amy Fidler
"We currently reside in Ohio and we had the pleasure of meeting and working with Johnny and Mary Ann Weir when we set out on our journey to find the perfect place to live in South Carolina a few years ago. They treated us more like family than clients from the moment we met them. Being from out of state, they knew we had limited time to view real estate so they would set aside their entire day to spend with us, showing us house after house, lot after lot. They never rushed us or tried selling something to us just to make a sale. When we finally decided on the perfect lot to purchase, they were right there by our side every step of the way. Not only are we now proud owners of a lot on beautiful Harbor Island, but we now have become friends with Johnny and Mary Ann and treasure their friendship dearly."
Swav & Kimberly Hermanowski
"Johnny and Mary Ann are true professionals and were my agents for both buying and selling my home at Harbor Island. Their knowledge of the area and it's market and intuition for my needs and expectations were key to the quick and satisfying closure of both deals."
Lou Davis
"We recently purchased a home in SC. that would become a vacation home for us and our family. After not having purchased a home in over 35 years, meeting and working with Mr. Johnny Weir of Palmetto Moon Realty, as our realtor, was a breath of fresh air. He was professional, personal, and polite from the beginning. Johnny was always available to answer our questions and show us properties at any time. He was very reliable, transparent, and helpful throughout the entire process. He was incredibly knowledgeable about the area and homes we were interested in. Not only did we get so lucky to stumble upon one of the best realtors, but we were also fortunate to meet someone with whom we would form a lasting friendship. He not only made our home buying experience an enjoyable one, but continues to provide us with helpful information related to the area in which we purchased our home. We can't recommend Mr. Johnny enough. We know if you are lucky enough to have him as your realtor, you certainly will not be disappointed!"
Mark and Karen Vinson
"We have known John and Mary Ann Weir (Palmetto Realty) for 10 yrs. They have handled our property at #3 Windjammer Ln. They are incredibly professional and friendly. We were very blessed to have had an excellent relationship with them and their real estate expertise."
Johney L and Roxie Haralson
"We strongly recommend Palmetto Moon as a professional realtor. The Weirs are great to work with and gave us good, realistic advice on selling our house. They also got timely results, which after all, was the goal. Hope you have a wonderful New Year. And, hopefully, we'll see you in the next few months."
Marshall and Nancy Dixon